The First Listening Assignments of 2007
1.
Menomena - My My
- First, let's all thank
Barsuk Records
for sending me this advance copy of the forthcoming record
Friend and Foe
(due 1/27/07). Without their help, I wouldn't have this quirkybeautiful collection of songs for another month. I'm pretty sure this song will be around on my best of 2007 lists in another 11 months. [from
Friend and Foe
|
pre-order
]
2.
The Acorn - Dents
- Yes, I did a piece on the Acorn last week, but I saved this song just for you. This is the band at their best: melodic acoustic arrangements with banjo and soothing vocals. mmmmmmm. [from
Tin Fist
|
buy
]
3.
David & the Citizens - Now She Sleeps in a Box in the Good Soil of Denmark
- This is an odd-duck of a song I keep coming back to because I just really enjoy it. There must be 4 energetic acoustic guitars playing at the same time, a few really unexpected chord changes, and a growing tension throughout. [from
For All Happy Endings
|
buy
]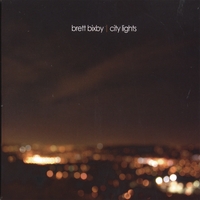 4.
Brett Bixby - City Lights
- The mellow counterpart to David and the Citizens. This sounds like the better parts of Glen Phillips (Toad the Wet Sprocket) and Duncan Sheik (acoustic, pre electronic period). [from
City Lights
|
buy
]