Listening Assignments 3.5.07
1.
Feist - My Man, My Moon
- Bumpbumpbumpbump, la la la la la. Leslie Feist happens to have the voice of an angel and this first single is the showcase for its sexiness. It's a song for driving, dancing, cleaning the kitchen, making out, and air guitar. [from
The Reminder
(out 5.1)|
info
]
2.
The Acorn - Brokered Heart
- I love this band, I love this record, and I love this song. It's intimate and emotional, acoustic-led with a nice rhythm section solidifying the bottom end. Hand claps and group vocals make this fun, profound lyrics make it hit harder.
"You signed and sealed it, my brokered heart believed it."
[from
Tin Fist
|
info
]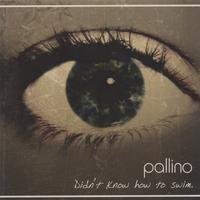 3.
Pallino - Watch Your Eyes
- Wow, I haven't heard this song in awhile. Chances are, since this is a little known-DC band that's been broken up for at least 2 years, you haven't either. It's immediately likable, a kind of Coldplay-meets-Gomez brit-pop sound. Some really nice falsettos and an addictive chorus, too. [from Didn't Know How to Swim|
buy
]
4.
Britta Persson - Winter Tour
- This folky number grew on me pretty fast. It's mostly unassuming and innocent but definitely fragments into darker sounds with the introduction of a distorted electric guitar, then back to the mellow tones. It's a really nice dynamic. Oh and she's Swedish. [from
Top Quality Bones and a Little Terrorist
|
myspace
(good luck finding a site to buy the record that is in English. Damn, that was frustrating.)]