Listening Assignments 7.2.07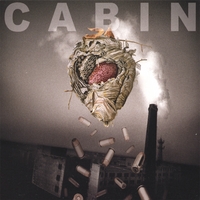 1.
Cabin - I Was Here
- I love this song, the feel of it. It's not a chart-topper or a life-changer, but it'd be perfectly at home on a mix-tape for your honey or a movie soundtrack. This band's got moxie, more than most. [from
I Was Here
EP|
buy
]
2.
Nada Surf - Inside of Love
- These guys are old school indie, still plugging away at it. I actually find their current stuff far superior to "Popular"-era Nada Surf. It's breezy and mature, focused and heartbreaking. [from
Let Go
|
buy
]
3.
Arizona - Thimble
- Don't give up on this one in the first :45, you might regret it. It's a little quirky, loopy, and possibly trippy. At the same time, it is sweet and innocent. A strange little keeper. [from
Fameseeker and the Mono
(out "soon"?)|
myspace
]
4.
Chris Bathgate - Flash of Light
- This folky, wandering song is exactly as it should be and has a really remarkable mood and build. It also contains one of my favorite lyrics in recent memory: "and the air got cold and the sky got dark/and i kissed your lips with the safety off." Rock. On. Chris. [from
A Cork Tale Wake
|
buy
]