Listening Assignments 8.4.08
1.
Ray Charles - Oh, What a Beautiful Morning
- This song is an easy sell, though I'm not sure how many people my age group know it. This is Ray at his best, taking this old standard and making it shine. If this song doesn't get you pumped to start the day, I don't know what will. [from
Standards
|
buy
]
2.
Kings of Leon - Crawl
- Fuzzy wuzzy was a bass tone. And so this song followed along. It isn't quite what I wanted or expected out of the Kings of Leon, but singer Caleb Followill's voice still dominates all else. The
fantastic
single "Sex on Fire" is
streaming on their myspace
and is the song I wish I could post here. How's that for a glowing, informative review!? [from
Only By the Night
(out 9.23)|
info
]
3.
Wild Sweet Orange - Tilt
- I had high hopes for this band
last November
, hopes that dissipated slightly as I listened to more of their music. There are some great tracks on this album ("Land of No Return", "Seeing & Believing", "House of Regret"), though it'd be stronger if "Wrestle with God" was included, but the songs that aren't great sound like they're trying too hard to be profound. "Tilt" is really nice though. Reminds me of early Jimmy Eat World. [from
We Have Cause to be Uneasy
|
buy
]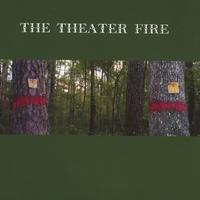 4.
The Theater Fire - Swimming
- It's been
over two years
since I wrote about The Theater Fire, but they were one of the very first bands I discovered through the world of blogging and opened my eyes to the potential of this whole endeavor. This track is actually one of their first, all the way back from 2003, a sort of cowboy confessional. Really endearing. [from
The Theater Fire
|
buy
]